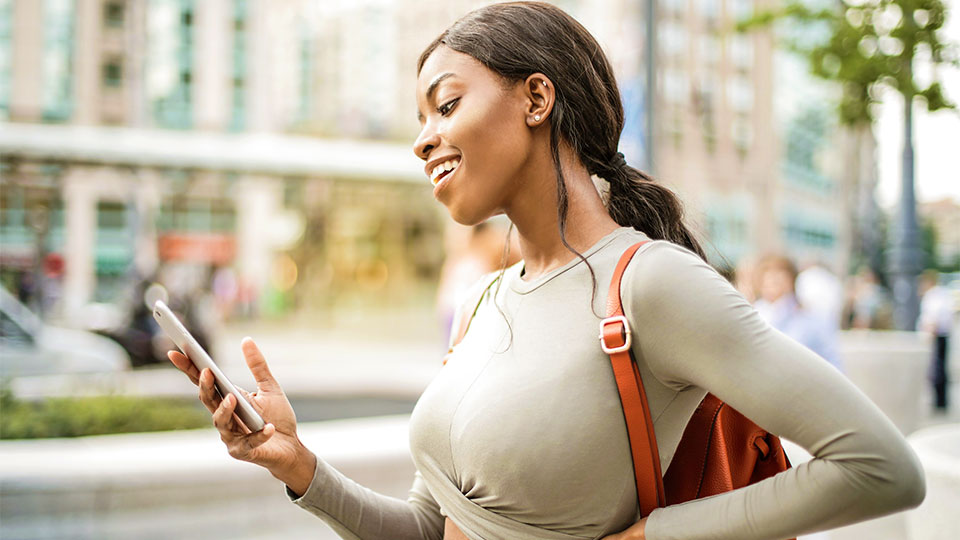 More and more often user preferences when choosing a purchase are shifting toward smartphones - devices that allow you to perform familiar tasks without being tied to your workplace.
This is especially true for teenagers who play powerful 3D games every day, as well as for students who study in college, prepare for exams and write college essay. They especially need powerful phones to communicate and perform various tasks.
So we have picked the best smartphones that will definitely be relevant in 2021 - flagships and budget models.
The concept "best smartphone" can be interpreted differently: for some it is a top flagship, and for others - just a good device for their money. So we did not get hung up on expensive flagships and chose models from different price categories, compiling a rating of smartphones 2021 by price and quality. So every user will be able to find our top suitable gadget and decide which phone to buy in 2021.
We will start the rating with flagships and finish with the most budget model.
Screen 6.9", resolution 3200x1440 pixels.
4 cameras: 108 megapixel, 48 megapixel, 12 megapixel, ToF
Processor Samsung Exynos 990
12/128GB of memory, memory card slot
Battery 5000 mAh
The top smartphone with a good camera from the Galaxy S20 line, and at the same time the most expensive. In official stores you can buy the Galaxy S20 Ultra model for an average of 99,000 rubles, but this price includes many "chips". First, the gadget has a huge amount of RAM (12 GB) and one of the most powerful processors, the 2020 Exynos 990. Also, the model has a great 6.9-inch screen with 120 Hz and high resolution 3200x1440 pixels, there is water resistance to IP68 and four cameras with a main lens 108 MP.
This is the first smartphone that can shoot video in 8K and supports 100x Space Zoom. We already did a review of the Galaxy S20 Ultra - in it you can evaluate the phone's shots and specs. Also worthy of attention in 2021 are the other smartphones in the line: the S20 and S20+. They differ slightly from the Ultra in camera configuration, display size and price.
Screen 6.1", resolution 2532x1170 pixels.
3 cameras: 12 megapixel, 12 megapixel, 12 megapixel, LiDAR
Processor Apple A14 Bionic
Memory 6/128GB, no memory card slot
Four new iPhones were released at once in 2020. For the model iPhone 12 Pro with 128 GB of storage are asked from 99,000 rubles. The smartphone has received an improved camera with a LiDAR sensor for night shooting, an updated A14 Bionic processor made on the 5 nm processor, and a magnetic pad on the back for convenient wireless charging. Like past models, the smartphone supports eSIM.
The screen is now covered by a material based on ceramic nanocrystals - it is much stronger than conventional glass. Also the design of the devices has changed: the edges became sharper, and the colors are different from the eleventh series. Now available in gold, graphite, white and blue iPhone 12 Pro.
HUAWEI Mate 40 Pro
Screen 6.76", resolution 2772x1344 pixels.
3 cameras: 50 megapixel, 20 megapixel, 12 megapixel
Processor Huawei Kirin 9000
Memory 8/256GB, slot for memory card
Battery 4400 mAh
The flagship HUAWEI Mate 40 Pro came out at the end of 2020 and at the start of sales cost 89,000 rubles. Its main feature - cameras from Leica. Thanks to them the smartphone is suitable even for action photography: the main and telephoto lenses support optical stabilization, there is a 5x optical zoom, laser autofocus and the ability to shoot in 4K at 60 fps.
The smartphone supports fast charging with record power: 66 watts by wire and 50 watts - without wires. Like the last model, the screen got a 3D glass with a large diagonal and a fingerprint sensor. The gadget runs on the most powerful processor from Huawei Kirin 9000 and still does not support Google services. We told you how you can do without Google Play in a recent article.
Screen 6.7", 2400x1080 resolution
4 cameras: 64 megapixel, 12 megapixel, 5 megapixel, 5 megapixel
Processor Qualcomm Snapdragon 730
Memory 6/128GB, card slot
Battery 4500 mAh
In the category of 30 000 rubles the choice is even greater than among the flagships. The smartphone with the best value for money can be considered the Galaxy A71, which costs about 28,000 rubles. It has a large AMOLED screen with a tiny cutout for the front camera - just like the flagships of the Galaxy S20 line. The gadget can shoot 64 megapixels, supports fast charging and runs on a fairly powerful Snapdragon 730 processor, which even allows you to run top games on high settings.
HONOR 10X Lite
Screen 6.67", resolution 2400x1080 pixels.
4 cameras: 48MP, 8MP, 2MP, 2MP
Hisilicon Kirin 710A processor
4/128GB memory, memory card slot
Battery 5000 mAh
The model X10 Lite joined the line of affordable smartphones HONOR. The gadget is equipped with all the necessary features that can be in a device for 16,000 rubles: NFC, a decent quad camera and performance, fast charging capacity of 22.5 W, 128 GB of memory, microSD support and two separate slots for sim cards. The smartphone comes with a lot of coupons from brand partners - and it's not a short, but an ongoing promotion that you can take advantage of through the Member Center app. We told you more about the gadget in our review.
ZTE Blade V2020
Screen 6.53", resolution 2340x1080 pixels.
4 cameras: 48 megapixels, 8 megapixels, 2 megapixels, 2 megapixels.
MediaTek Helio P70 processor
4/128GB memory card slot
Battery 4000 mAh
The ZTE Blade V2020 model is one of the most affordable smartphones with a quad-camera, contactless payment support and 128GB of storage. The gadget is equipped with a classic fingerprint sensor on the back, a mid-price processor from MediaTek and a high-quality IPS screen with a diagonal of over 6 inches. At a price of about 14 000 rubles such characteristics can be considered optimal. We have already tested the gadget and took a lot of pictures on its camera - you can see them in this review.
Screen 6.53", resolution 2340x1080 pixels.
4 cameras: 13 MP, 8 MP, 5 MP, 2 MP.
MediaTek Helio G80 processor
4/64GB of memory, card slot
Battery 5020 mAh
Another inexpensive and popular device from the Xiaomi clan is the Redmi 9. The version with a 64GB storage can be bought for an average of 12,000 rubles. Due to the affordable price and well-balanced characteristics, the smartphone will suit those who are looking for an inexpensive gadget for social networking, work, surfing and contactless payment via NFC. It can be safely bought by a schoolboy, student or an elderly parent. The large 6.53-inch screen will be convenient for working with applications and reading, and the battery capacity of 5020 will be enough for one or two days of active use.