The Electronic Arts announced a free game for Android and iOS based on the cartoon The Simpsons. With the title "The Simpsons: Tapped Out", the game is based on a story where players must rebuild the city of Springfield after a disastrous nuclear explosion caused by Homer's favorite donuts. The writers are contributing to the script and the voices of the game are authentic (U.S. version).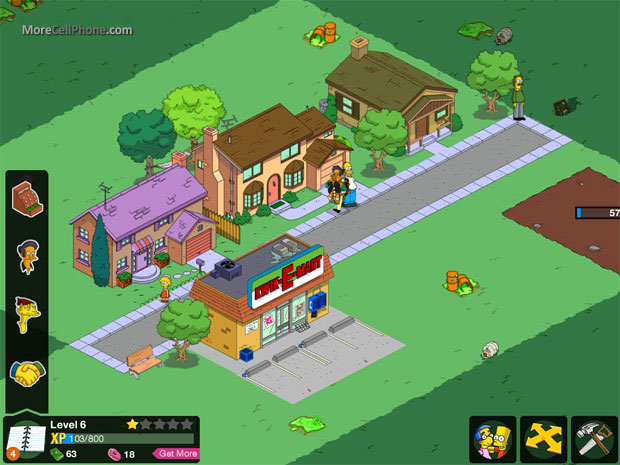 Screen Simpson's Game
According to CNET, the game should be released prior to iOS in the coming weeks and will be free for download on the AppStore. A version for Android will be released soon after and can also be downloaded free on Android Market.
EA's Bernard Kim said the company invested heavily in the game and there are expectations that the game is one of the biggest titles this year.
The Electronic Arts already has several titles for Android and iOS and the company continues investing in games for smartphones and tablets.